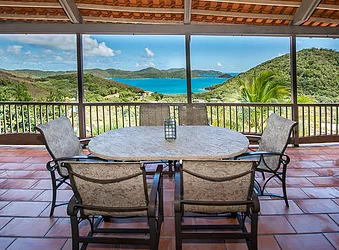 VillAllure is a comfortable 5-bedroom non-smoking home, with a 3 bedroom/7day minimum for advanced booking, capable of accommodating up to 10 guests.
Although villAllure has two separate and complete living areas with a common pool and sundeck, we DO NOT book more than one party at a time to assure your maximum pleasure and privacy. There will be no one else on the property during your stay other than your invited guests. Be aware that villAllure is nestled into the hillside as a romantic hideaway, and there are numerous steps that could present obstacles to young children or those physically challenged.
Please call for any additional information you may require about villAllure or St. John U.S. Virgin Islands . We hope to see you soon!
Current Rates
3 Bedrooms (3-6 guests) - $5,775/week + $500 cleaning fee
4 Bedrooms (4-8 guests) - $6,020/week + $500 cleaning fee
5 Bedrooms (5-10 guests) - $6,475/week + $500 cleaning fee
Holiday Rates (5-10 guests) - $8,050/week + $500.00 cleaning fee
The following rates apply, based on availability, for bookings within 30 days of arrival ONLY:
1 Bedroom with poolside living area (1-2 guests) - $2,975/week + $300 cleaning fee
2 Bedroom with poolside living area (2-4 guests) - $4,550/week + $400 cleaning fee
Please follow any government safety guidelines for travel, and visit VillAllure's Covid-19 policies & procedures.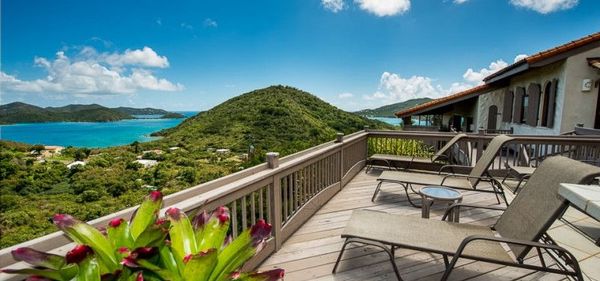 Contact Us
VillAllure is the perfect Caribbean vacation getaway location for family gatherings such as destination weddings, reunions, and holiday celebrations. VillAllure can also comfortably accommodate large gatherings for business retreats or any other destination group events throughout the year. VillAllure's unique mix of roominess and intimacy combined with convenient plentiful parking and secluded comfortable privacy allows guests to enjoy your memorable event in a relaxed Caribbean atmosphere.
VillAllure is non-smoking, not recommended for children under 8, and can accommodate up to 10 guests.
1-734-652-8189 | relax@villallure.com
VillAllure
8-16 CORAL BAY
ST JOHN USVI