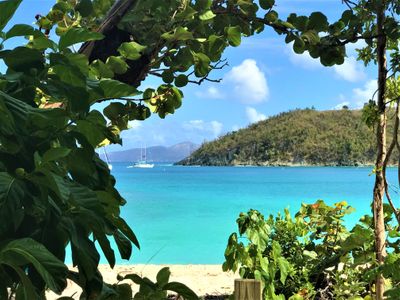 The incredible white sandy beach and the clear aquamarine waters of Hawksnest Beach!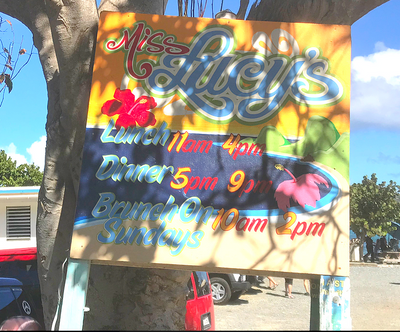 Miss Lucy's
Miss Lucy's, a favorite restaurant on St. John's Island for both locals and visitors! Make sure to enjoy their Tropical Jazz Brunch featured each Sunday!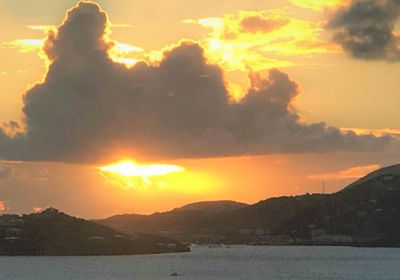 Hurricane Hole, St. John VI
A gorgeous sunrise over Hurricane Hole, as seen from villAllure's veranda!

Hurricane Hole, St. John VI
Breathtaking view from villAllure's veranda of Hurricane Hole.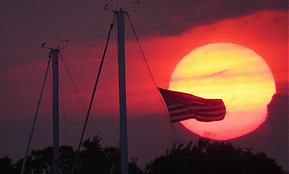 St. John, VI Sunset
An amazing snapshot of our American flag waving in the gentle island breezes as the sun sets over St. John, VI.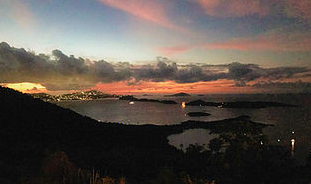 Colorful Sunset, Neptune's Lookout
Soak in the colorful and amazing sunsets with views of Hawksnest and Caneel Bays and St. Thomas, at The Windmill Bar, St. John.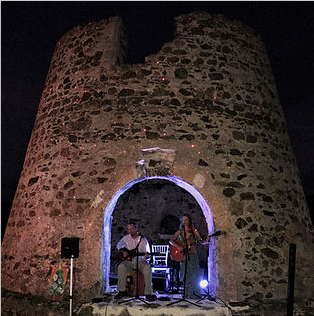 The Windmill Bar, St. John, VI
Live entertainment for your listening pleasure, while visiting The Windmill Bar. Located on the historic Sussanaberg estate, a former sugar plantation of the 1780s.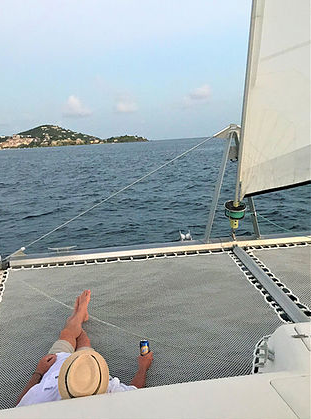 St. John Sunset Cruise
Relaxing at the end of the day on a St. John catamaran sunset cruise.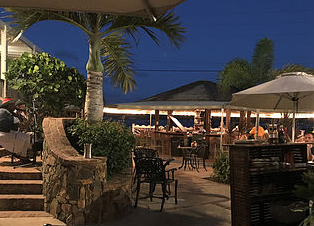 Auqua Bistro Restaurant & Bar
Relax and enjoy a marvelous meal and live entertainment while taking in the views from the tropical outdoor courtyard.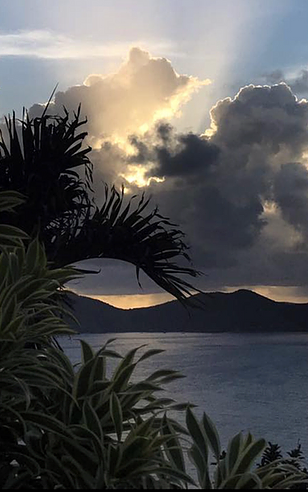 Coral Bay, St. John VI
A glimpse from villAllure's veranda of another stunning sunrise over Coral Bay, St. John VI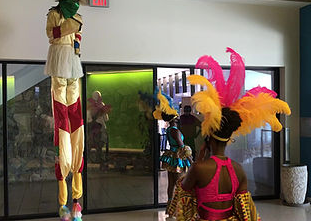 Airport Welcome St. Thomas Style
Enjoy the fun, unique, and festive welcome to St. Thomas' Cyril E. King International Airport!
Beautiful Beaches & Parks
Boasting over a dozen magnificent beaches and national parks; Hawksnest, Cinnamon Bay, Solomon Bay are must see destinations!
Fantastic Food and Drinks
Favorite Restaurants of the locals as well as tourists include Skinny Legs Bar & Grill, Rhumblines (Indigo Grill), Auqa Bistro, and Miss Lucy's.
An amazing year round average high of 84 - 89 degrees, lots of sunshine, with the most desirable climate from December to February.