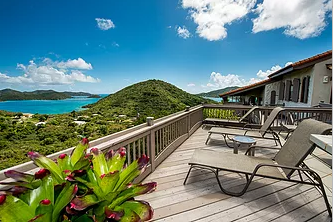 St. John's Amazing Climate & Beautiful Weather
St. John and VillAllure charms it's visitors and inhabitants with sunshine, warm temperatures and gentle breezes all year round. With the average high temperature being 84 -89 degrees, average low only 73 - 80 degrees, and with average water temps hovering around 82 degrees, one can not help but be drawn in by the perfect Caribbean weather to be enjoyed on the island of St. John year round.
​Although any time of the year is a wonderful time to visit St. John, there are typical weather patterns that prevail and may influence when you decide to visit the beautiful island with stunning views. August tends to be the hottest month of the year, while December and January cool off to a balmy 74 degrees and are considered the coolest months of the year. St. John has the least amount of precipitation from February to May, while October to January tends to experience more. The official hurricane season is considered June through November, however the highest chance of a storm will occur in August and September. Thus, the month of September is considered a very slow season and some business establishments will actually close for the month. The most agreeable climate and desirable months of the year to visit the island are generally December through March. However, we tend to believe anytime of the year is a wonderful time to relax and enjoy the beauty of St. John!